Promise #1
What We Include is Just as Important as What We Exclude
We focus on combining globally-sourced botanicals alongside proven actives and safe synthetics to create products that contain as many natural ingredients as possible while still delivering results.
Promise #2
Powered by Vitamin C™
Vitamin C is one of the most proven ingredients in skincare and we believe in harnessing it in every product to promote skin health. By combining active forms of Vitamin C alongside our exclusive C Botanical Blend™ we deliver to our mission of creating botanically-based and active-led skincare that is proven to perform.
Promise #3
Excluding What Is Questionable
We believe your beauty routine shouldn't be something to worry about. That is why we research the safety of every ingredient, natural and synthetic, to ensure there are no known health concerns and that our products remain free from harmful ingredients. We make efforts to stay up-to-date on the health impacts of the ingredients that we use and adjust our standards when new research becomes available.
Every Product is Made Without:
Parabens
SLS/SLES
Synthetic Fragrance
Mineral Oil
Silicones
Formaldehyde Releasers
Synthetic Dyes
Petroleum
Polyethylene Glycol (PEGs)
Propylene Glycol
DEA/MEA/TEA
Polysorbates
Alcohol*
EDTA
Palmitates
Unsafe Preservatives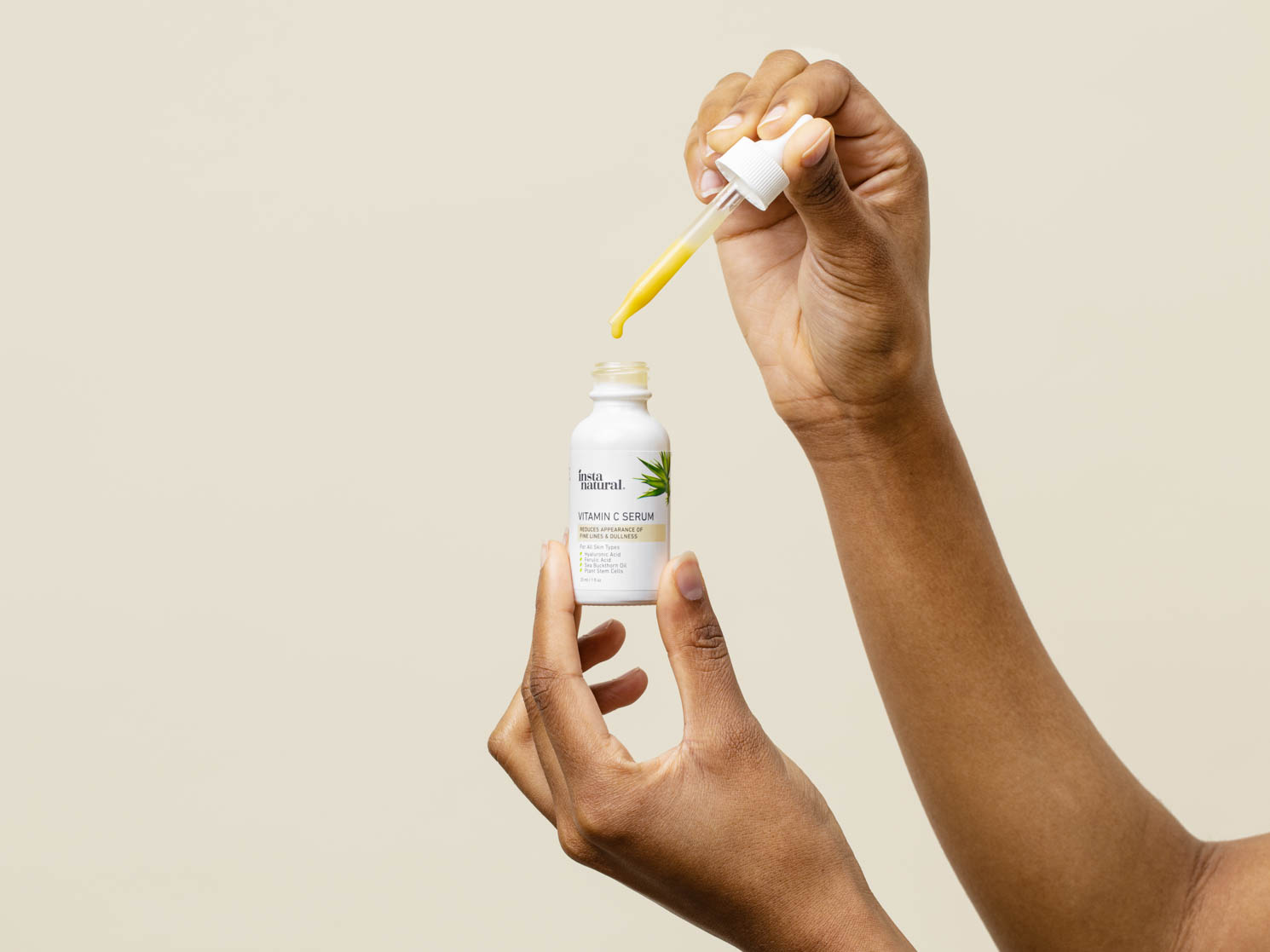 Promise #4
Our Definition of Natural
Currently, the Food & Drug Administration (FDA) oversees personal care products and the organization does not provide a definition for the term "natural." Because a legal definition does not yet exist, we have taken it upon ourselves to set our own standard of what "natural" means to us.
We define natural as ingredients that are derived from or made from a renewable resource found in nature. We've crafted our own "made without" promise which includes over 1300 ingredients that are banned in personal care products by the European Union along with a handful of other ingredients that we believe have no place in your personal care products.
Sometimes, synthetics are necessary – and we don't believe they are all bad. When we choose to use a synthetic ingredient, we choose so based first on the safety of the ingredient and second on the need for the ingredient, such as stability or efficacy. Our goal is to use as few safe synthetics as possible and to adjust our formulas when a suitable natural alternative becomes available.
Our products are designed in Orlando, FL and manufactured in FDA registered and GMP compliant facilities across the United States. We source high quality ingredients from all over the world, and we apply the same standards to our ingredient sourcing as we do our manufacturing process.